With so many technological innovations, businesses are constantly looking for ways to innovate and streamline their operations. And many are choosing to use a cloud-based phone system to accomplish those goals.  
After all, with the rise of remote work, cloud phone systems have become essential for businesses to maintain constant communication with employees and clients. And they help companies stay ahead of the technological curve.  
Not convinced? Don't worry! In this blog, we'll explore the game-changing benefits of a cloud-based phone system and how it can help businesses thrive in this new age of communication. 
1. They're Flexible and Scalable
A cloud-based phone system is far more scalable than its traditional counterpart. You no longer need an entire IT team to upgrade hardware or add and remove a few users. A cloud phone system allows businesses to add or remove users as needed.  
If your business grows, you may not know precisely how many employees you'll add. That's fine. Use a web-based portal to add users and extensions – they'll be available in seconds.  
Oh, and say goodbye to needing additional on-premises hardware! A cloud phone system allows you to work remotely without disrupting day-to-day communications and operations. Now you can stay engaged with your clients, no matter the location, and access all your tools as if you were in the office.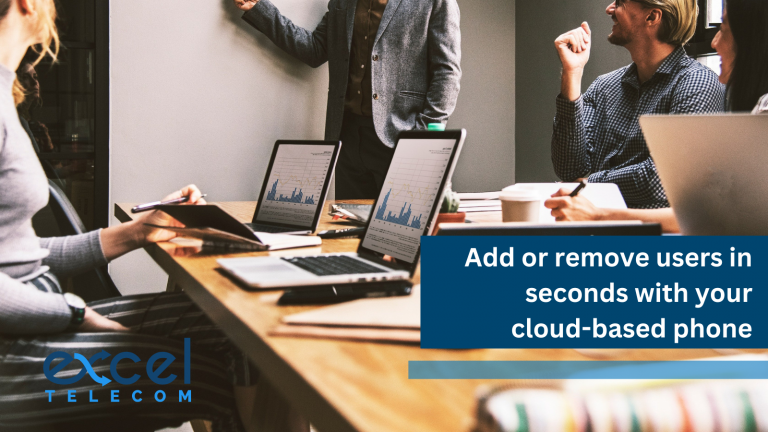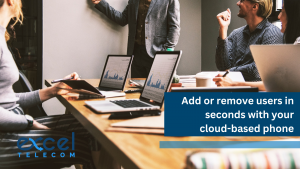 2. They're Cost-Effective
Since the provider hosts your cloud-based phone system, you no longer need to worry about purchasing or upgrading expensive hardware. If a part fails, you don't need to scramble looking for replacement parts and worry about losing money.  
A cloud phone also requires minimal upfront costs, outside of purchasing phones if needed. Typically, you'll pay a monthly subscription fee per user. No surprise costs, and you'll know exactly what you're paying per month.  
The provider handles maintaining and upgrading equipment so that worry's also off your plate. And you'll also save money on long-distance charges (you make and take calls over the internet, not traditional phone lines). Plus, you won't need to pay for additional IT support! The money you save can be reinvested in your business. 
 3.
Disaster Recovery and Redundancy
One of the most significant benefits of a cloud phone system is its ability to provide businesses with disaster recovery options and redundancies. Traditional phone systems can experience outages, especially during natural disasters. They can also experience outages due to outdated power grids. An outage is quite detrimental to a business.  
With a cloud-based phone system, the system is hosted off-site, so if you experience an emergency, the system will be routed to servers that are unaffected by the emergency. This means the system will still be available, and your customers won't experience any disconnect! And if you lose any data, it's already stored in the cloud and can be restored to your devices immediately. 
4. Improved Customer Service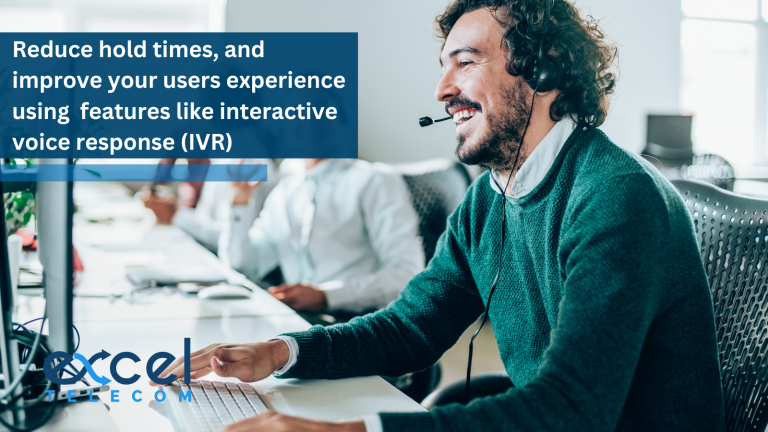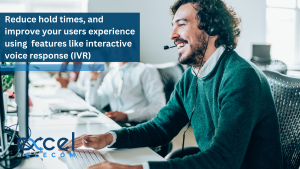 Cloud-based phone systems improve the customer experience with advanced features, such as interactive voice response (IVR). Customers can call in, interact with the IVR, and be routed to the person or department. An IVR can reduce hold times, allowing customers to serve their own needs, like locating payment options or finding your business hours.  
A cloud system also enables businesses to reach customers through multiple channels, like live chat or social media. You can also use the system's call metrics to track metrics like wait and hold times and further improve the customer experience. 
5. Integration with other Business Software
A cloud-based phone system allows you to integrate other software into the system. If you integrate your CRM software, when a contact calls in, you can access their info and tailor any calls to their recent interactions with your business.  
If you integrate your help desk software, you can manage all your tickets through the phone system and have all their history at your fingertips. This allows you to provide personalized engagement and manage issues swiftly. 
ExcelTelecom and Cloud-Based Phone Systems
At ExcelTelecom, cloud telephony is what we do. If you're looking for the perfect cloud-based phone system, look no further than our team of experts! We'll tailor a system that fits your needs and meets your business goals. 
We look forward to hearing from you, so contact us today and let's start the conversation.