Hybrid work modalities are on the rise, and for good reason. A couple of years back employees all over the world had to learn to adapt to working from home, and while it wasn't easy for many the benefits far outweighed the disadvantages. So, while some businesses have had to return to their offices for various reasons, many have decided to blend working from home with going into the office. Thus, The Hybrid Office was born. 
What is Hybrid Work?
A hybrid job arrangement combines remote and in-person work and has become increasingly popular. It enables employees to work from home or a designated co-working space while also having the option to come into the office on specific days or for specific tasks. 
As you can imagine, this kind of arrangement gives workers the flexibility to enjoy the benefits of working from home. Yet, they still have a designated office space where they can meet with coworkers, build community, and maybe even do work that they can only do from an office. 
Tools That Make Building The Hybrid Office Easier
It sounds like the perfect balance, but the hybrid office is only a good option if you have the right tools to carry out day-to-day operations, no matter where you are. But don't worry! Since so many offices had to adapt to a hybrid model, telecommunication providers have designed their products to be as flexible as possible.  
Here are some tools offered that make hybrid work easier:  
With cloud technology, professionals can take their communications wherever they go. Cloud PBX telephones use internet connections to make and receive calls. This means that the software needed can be used by any internet-connected device. Cloud PBX allows colleagues to stay connected no matter if they're working from home or in the office.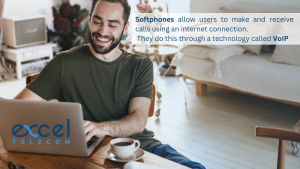 Similarly, softphones also allow users to make and receive calls using an internet connection. They do this through a technology called VoIP (voice over internet protocol). The name comes from the term "software-based phone" and that's exactly what they are. Phones that run on your computer using a particular computer program! 
Collaboration Apps & Integrations

 
Integration with third-party business applications like Microsoft® Office, Outlook, Google®, and Teams allows your employees to move from app to app easily. This is extremely useful, especially in workplaces with multiple communication methods. 
Audio, Web & Video Conferencing: 

 
And naturally, you'll also need to be able to have meetings even on the days that your employees are working from home! Video conferencing will make it possible to meet whenever and wherever you please, even when you all can't physically attend a meeting. 
Tips To Make The Hybrid Office Work
Putting aside the time spent commuting to and from work, the days your employees go into the office might seem a little easier at first since, for years, we've been used to working in an office environment. While most enjoy the thought of working hybrid, adjusting can also be hard.  
Here are some tips to make the hybrid office work for you and your employees:  
Create a routine:

Create a consistent routine for in-person and remote work. This will help your team remain organized, manage time efficiently, and avoid burnout.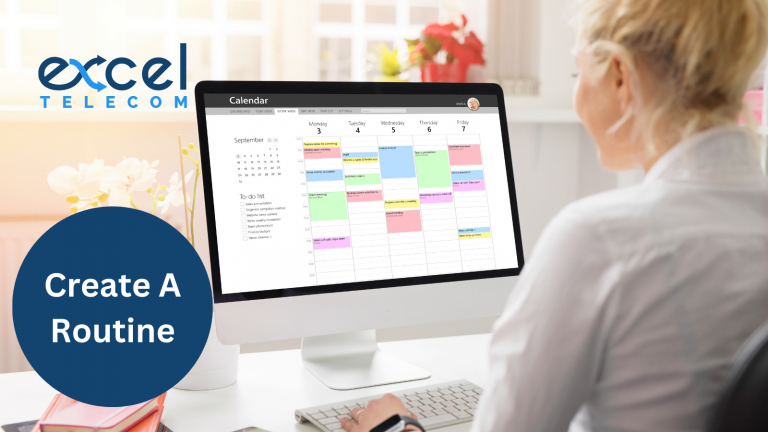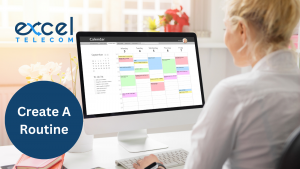 Keep communication flowing:

Communication is vital to the success of hybrid work. Maintain contact with your team members and employees, use video conferencing tools, and establish clear communication and collaboration standards.

 

Newfound flexibility:

Hybrid work allows more flexibility, be open to taking advantage of it. Employees can easily adjust their schedule as needed and be open to working from different locations to find the best environment for optimum performance. 

 
Choose ExcelTelecom as Your Hybrid Office Provider
At ExcelTelecom, we are experts in giving professionals the communication tools they need to succeed in their work environment. We offer top-of-the-line communication services that are ideal for the hybrid office.  
For more information, give us a call today, and one of our professionals will gladly get you started.