Working from home is now more popular than ever; well, probably not more than in 2020, but you get what we mean. Work-from-home tools and hybrid modalities have become a trend in the past few years for many good reasons. Employees are more comfortable, have a better work-life balance, and can significantly reduce their living expenses. For these reasons – and many more – thousands of businesses have eliminated traditional in-office work modalities. 
While a home office can be a great thing, it can also have a few downsides. Mostly having to do with the lack of tools that employees have in their hands to work from their homes like they would in an office. That's why new technologies have been popping into the market, claiming to be the solve-all solution to working from home. However, not all are necessary, and some can be quite expensive. So today, we are here to help you determine what work from home tools and features are the "must-haves" for your team. 
1. Cloud PBX
Cloud PBX is a new popular technology, and it is a must-have when it comes to work from home tools. This term refers to a phone system that operates over the internet. This allows businesses to make and receive calls through the cloud rather than relying on traditional hardware-based phone systems. The "cloud" is a server your service provider normally houses. 
Having this technology allows your team to stay connected with each other as if they were in the same office, no matter where they live. Everyone can make and receive phone calls, even internationally.   
2. Audio, Web and Video Conference
For most teams, it is important to stay in touch via meetings. With conferencing technologies, you can hold a meeting while talking and seeing each other as if you were face-to-face. Being at home doesn't have to affect your team's communications, and being able to have meetings is part of that. This tool even allows teams to meet coworkers who are located in other states or even other countries.   
3. Softphone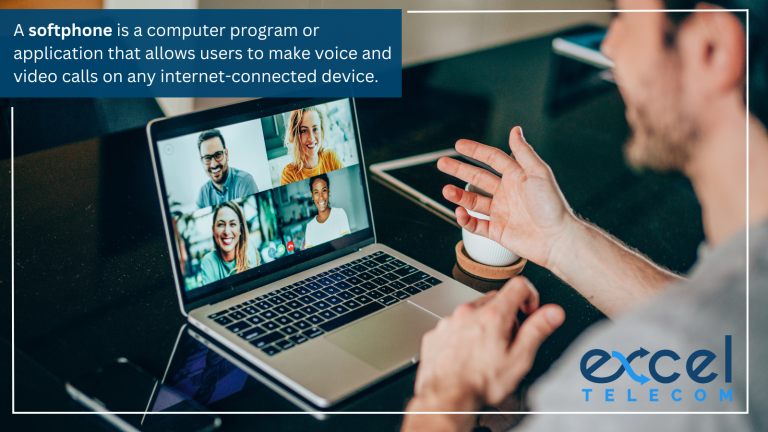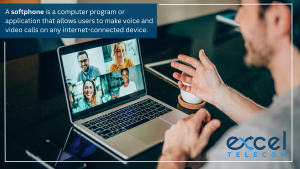 A softphone, also known as a software phone, is a computer program or application that allows users to make voice and video calls on any internet-connected device. You can use it through a computer or mobile device instead of using a traditional telephone line. 
Softphones go hand in hand with VoIP (voice over internet protocol) technology as they allow users to place phones from anywhere at any time using an internet connection instead of a landline. Regarding work from home tools, this one is popular for its ease of use and powerful features such as call forwarding and conference calling.   
4. Point to Point Video
Quality video is one of the most important work from home tools. Point-to-point video allows two teammates to connect directly with each other using video conferencing software. All at the touch of a button. Unlike traditional video conferencing, point-to-point allows two people to meet directly with each other. There's no need to reach a "three or more" user minimum to get a meeting started. 
5. Integrations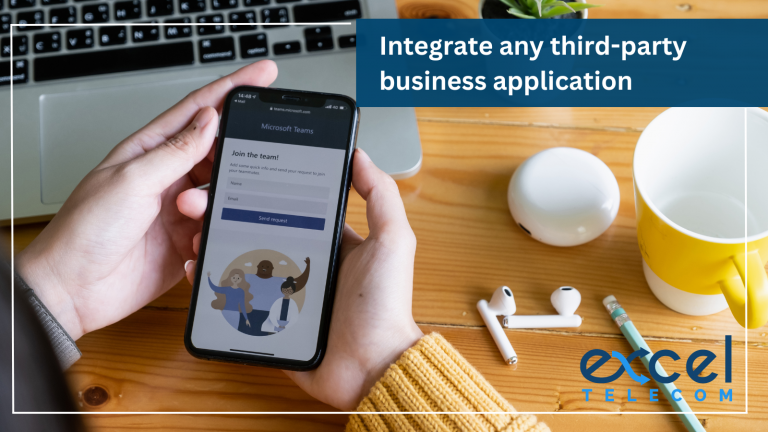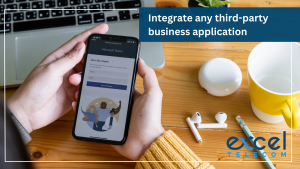 Integrating your work tools is a game changer for remote workers. Integration with third-party business applications like Microsoft® Office, Outlook, Google®, and Teams allows you to keep communication flowing from app to app. 
ExcelTelecom Has All the Work from Home Tools That Your Team Needs:
We understand that the right technology can take your remote and hybrid working experience from survivable to seamless.  For that reason, we at ExcelTelecom have developed all the tools that you need to make the most out of your home office. If you are ready to make the change towards comfort, give us a call today and we'll gladly get you started!