There's no denying that competition is fierce in today's industry – across all industries, yes, but especially in telecommunications. There seems to be a new telco popping up every other week. So, how do you stand out from your competitors? We have the answer for you: excellent customer service. But with customer expectations being higher than ever, giving them that kind of service might seem daunting. But it doesn't have to be!  
Introducing UCaaS, the perfect tool to take customer service to the next level quickly and efficiently. Want to learn how? Just keep reading.  
How does UCaaS Transform Customer Service?  
Unified Communications as a Service is a cloud-based communications platform combining many communication channels – such as voice, video, messaging, and collaboration – into a single interface. This allows businesses to communicate with their customers anywhere in the world, using whatever channels or devices they want. That's great, you may be thinking, but how does that benefit me and my business? We're glad you asked.   
1. UCaaS Improves Business to Customer Communication
Businesses that use UCaaS can communicate with their customers in real time! Customers often prefer to use different means to communicate with companies, which often means that your team will have difficulty keeping track of all customer interactions across various channels. Unified Communication systems include every communication method your customers can use on a single platform! Whether they prefer to send a text, call or send an email, it'll be easier for your team to keep track of it all. One person can check multiple channels and respond accordingly—no more hunting for tabs.  
For example, if a customer has a question or issue, they can contact the company using messaging or video chat. The customer care agent can then respond in real-time, providing the necessary information to the customer. This immediacy will help customer issues resolve faster.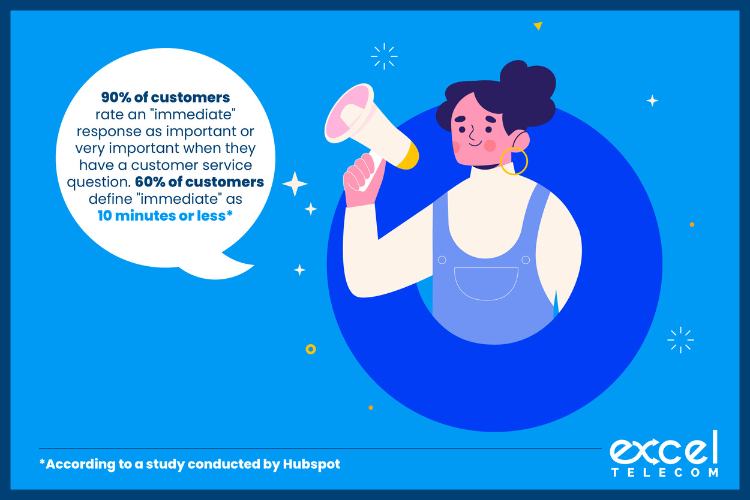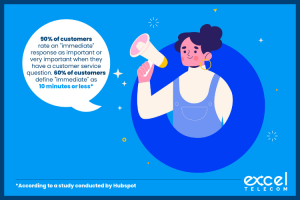 2. UCaaS Increases Your Flexibility
UCaaS allows organizations to be more flexible in communicating with their consumers. One of the challenges of customer service is that customers can reach out at any time, regardless of whether your business is open or not. However, with Unified Communications as a Service, companies can ensure that someone is available to respond to customer inquiries 24/7. By hiring remote workers from different countries and time zones, companies can ensure that gaps in coverage are covered by people who have access to the same system as in-office employees.   
This approach allows for consistent and high-quality customer service, regardless of when a customer reaches out. Additionally, the flexibility of unified communications will enable businesses to tap into talent from anywhere, expanding the pool of potential hires beyond the local area.  
3. It Enhances Your Collaborative Capabilities 
UCaaS can help businesses in improving team collaboration. With the ability to quickly bring team members together on a video call or share essential documents via chat, employees can respond promptly to customer inquiries, ensuring that their needs are met promptly and efficiently.   
This approach benefits businesses by ensuring everyone is on the same page, and nobody is left in the dark about what customers want or need. The seamless sharing of information and collaborative problem-solving also promote teamwork and help to build a robust customer-centric culture within the organization. Ultimately, team collaboration is crucial to delivering exceptional customer service and driving business success.  
4. It Lowers Your Overall Costs
The low cost of these communication systems can help organizations improve their customer service by freeing up resources to enhance the customer experience. They achieve this by offering:  
Monthly subscriptions 

 

Less per seat than other platforms 

 

No need to pay for multiple platforms! You have all you need in one package. 

 
Furthermore, the reduced operational costs can translate into lower customer prices, improving customer satisfaction and loyalty. Who doesn't want their services to be excellent while also being affordable?    
5. UCaas Allows You to Scale Quickly & Easily
UCaaS can help businesses scale their communication capabilities as their business grows. With them, companies can add or remove communication features as needed, depending on their needs. It is as easy as logging in and setting up new users with just a few button presses. This means businesses can adapt their communication capabilities as their customer needs grow.   
Scaling your business has a direct impact on customer service. As your business grows and gains more customers, the volume of calls, texts, and other communication increases. Without adequate staff to handle these requests, customers may experience long wait times, delays in response, or even subpar service.   
A study by SalesForce found that 47% of customers would switch to a competitor after experiencing poor customer service. With a unified communication system, you can easily add and remove features and users as needed to ensure your support center is adequately staffed to handle the growing demand. This allows you to maintain high-quality customer service even as your business expands and your customer base grows.  
ExcelTelecom Is the Provider You Are Looking For
Interested in improving customer service and enhancing the customer experience with an efficient cloud-based service? Learn more about how ExcelTelecom's solutions can benefit your business by contacting us today. Our experts can guide you through implementing this powerful communication tool and help you streamline your communication channels, boost productivity, and elevate your customer service game. Upgrade your communication today with ExcelTelecom's communications solution!